with Raquel Meyers (vj) & Bigup2dance (dj)
Google gives you "free" services in exchange of your private data. The data collected is exploited in many ways, mostly for target you with advertising and in the most extreme situations can be turned over spy agencies from governments with way too much computing-power and the wrong dose of paranoia. All your data are belong to U.S.
Obviously, serious business "intelligence services" know that data can produce a lot of sociability; The Data Klubb – just like they do it (really)- is a party where you can exchange your pieces of data and personal information for a free beer. Just that.
The Data Klubb also teamed up with Science Friction, for the launch of "Anarchival: The end-to-end principle", an interpretation by Bitbureau of some of the material from the Piratbyrån's archive that follows the narrative of their previous book pwer.brocoli.kopimi.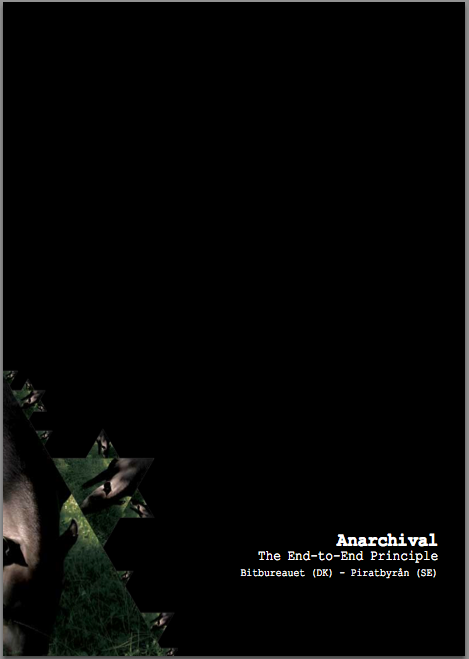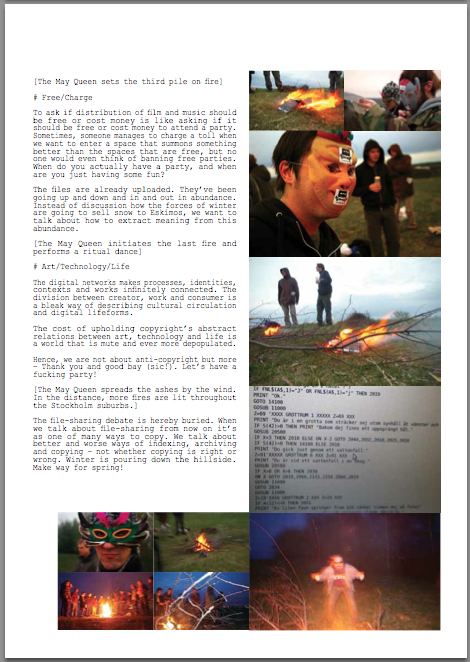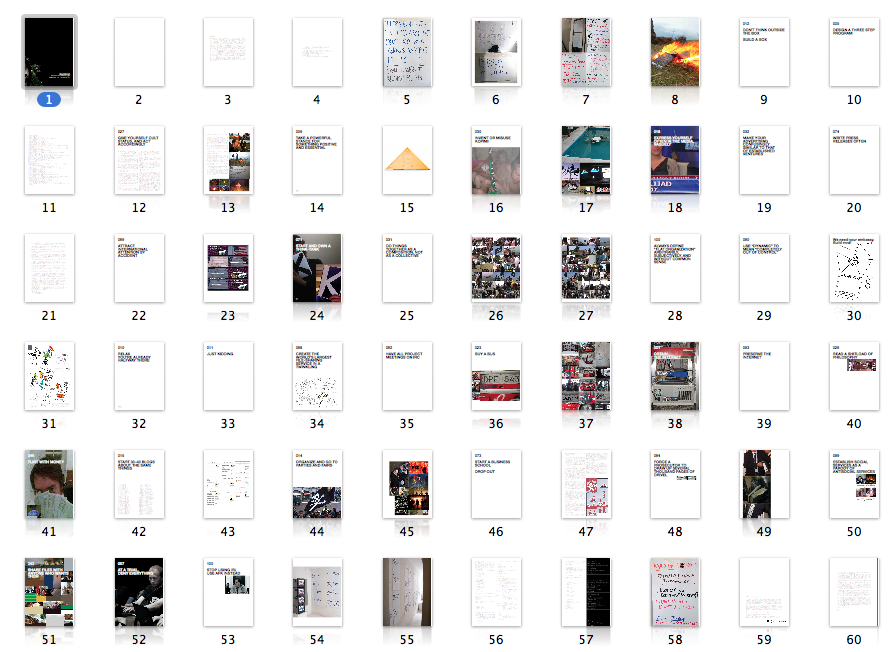 *Anarchival: The end-to-end principle is available AFK and in selected outlets not indexed by Google
Celebrating 5 years of Art and Technology. Curated by Lindsay Howard
Celebrating five years of thug life, pop culture, and R&D, the renegade art organization known as the Free Art & Technology Lab, or F.A.T. Lab, is going GOLD. F.A.T. GOLD, that is. From November 5–17 at Eyebeam Art & Technology Center in Chelsea, curator Lindsay Howard will present the acclaimed work of F.A.T. Lab. The exhibition invites the public to experience and engage with groundbreaking projects.

F.A.T. GOLD brings together an international group of twenty-five collaborators comprised of graffiti artists, hackers, and coders for a week-long residency at Eyebeam.  The exhibition will feature significant works from 2007 to the present, including new projects launching on opening night. Showcasing a comprehensive and critical selection of the group's diverse output, the exhibition includes film, software, net art, installation, and performance.F.A.T. Lab members will also be working and hacking on new cutting-edge projects to be added to the exhibition on the fly.
F.A.T. upcoming events include lots of workshops, lots of free beer, free pizza, new code, PUBLIC ACCESS, Your ART!! – series on- & offline, Rights, Rogues and Refugees plus fresh new art and performances by F.A.T Fellows.
Check our GOLD microsite for schedule, live events, announcements and to get in style with our new super hot swag.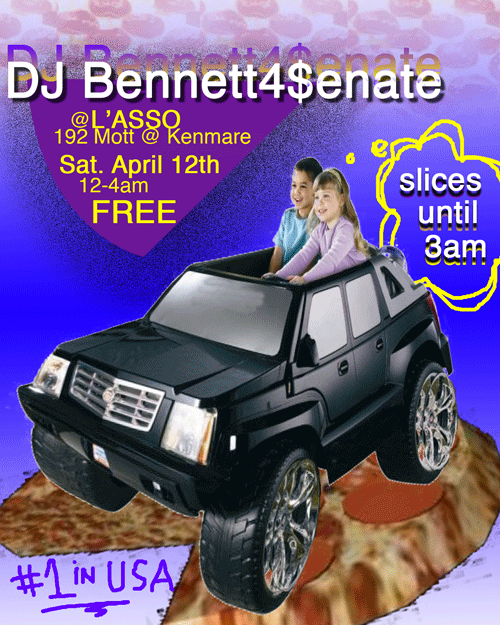 We all want to eat pizza when we're drunk.



L'asso cuts out the middle man by serving brick oven slices alongside it's full liquor bar, meaning you won't even have to give up your stool to grease your fingers and burn the roof of your mouth.



After the dinner customers leave, the tables get pushed to the side to reveal the dance floor, with a boogie-soul soundtrack provided by the FATLAB's own Bennett4$enate.



Saturday April 12th.

Tunes from 11pm-4am

Slices sold til 3am.



L'asso

192 Mott St. at Kenmare (map)

J to Bowery

6 to Spring+Lafayette



Tunes:

codeblooded.net/bennett4senate

fffff.at/music