A browser addon to remove the GOOGLE logo (and all its DOODLE versions) for ever!
By Greg Leuch & Aram Bartholl.
2014
We are still using Google but we don't wanna see it's 'FUNNY' logos any more!!
I try to avoid Google every day now but of course certain tasks, especially Google search just works too well. Since last year after Snowden I often think 'I shouldn't do this search on Google.' hmm… I tried a few other search engines and some of them are quite ok and also claim to respect your privacy (duckduckgo.com/) but who knows…
For sure the very early days of being exited and maybe even fan of Google (remember how the smart boys conquered the IT world) are long time gone. Google is not cool any more. Google is not hip at all! 'Don't be evil.' Ha!  Ha! Ha! ..*hysterical* :/ … and btw: Hey Google! I don't care about your happy, surprising animated logos on 'great' anniversaries or sports occasions. Your Doodles make me sick! Hello!!! The fun times on the Internet are over! Absolutely! Did you guys notice?!? …
Ok. So, it's about time to get rid of you, slowly but surely. Let's just start with the logo. This nifty little Chrome addon DOOD-remove will make the empty Google start page even more white. No more happy colored letters. (And no more dreadful Doodles!! Arrgh…)
Install *click click*. Good bye! AAaahhh… *relieved*.  Just pure white! It feels so good. It's a start!
…much more relaxed Aram Bartholl 2014
DOWNLOAD FOR CHROME
By
Greg Leuch
&
Aram Bartholl
.
Download for Chrome:
chrome.google.com/webstore
Open source on Github:
github.com/gleuch/doodremove

Video by eddie.com
Volounteer agents of the Dead Drop network just installed a Dead Drop* at highest point of the Teufelsberg in Berlin, a former U.S. NSA "listening" aka spy station (Echolon).
The dead drop currently contains confidential cold war material – Do NOT put it on the internet.
*A dead drop is container in a hidden location to transmit secret messages, typically used by spies.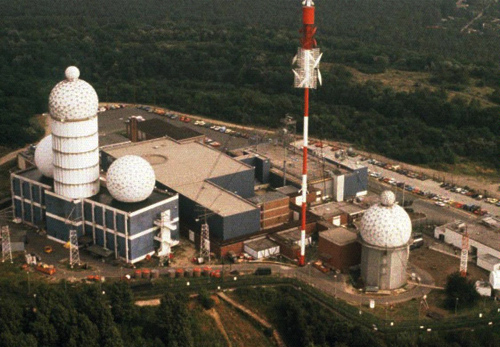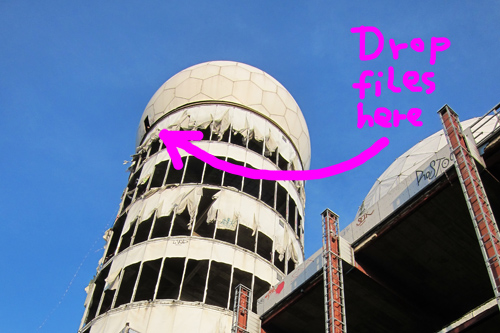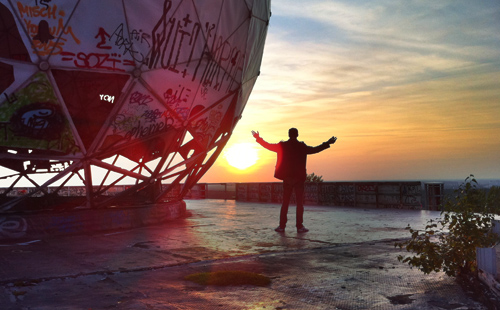 Experience the censored Chinese internet at home!
The Firefox add-on China Channel offers internet users outside of China the ability to surf the web as if they were inside mainland China. Take an unforgetable virtual trip to China and experience the technical expertise of the Chinese Ministry of Information Industry (supported by western companies). It's open source, free and easy.

Watch the fffffat screencast:




This project is currently exhibited at the "Videotage" in Hong Kong (6.10.-4.11.2008)
Two computers are connected to a single keyboard and mouse allowing visitors to control both identical machines at the same time while using just a single input device. The only difference between the two internet terminals is their network connection; one machine is connected to the less restricted internet in Hong Kong, while the other is connected to the internet through a connection point in the mainland of China.






China Channel was developed by Aram Bartholl, Evan Roth and Tobias Leingruber (consulted by LM4K and Jamie Wilkinson.)



the CCFF add-on on www.chinachannel.hk and experience the Chinese censorship now!