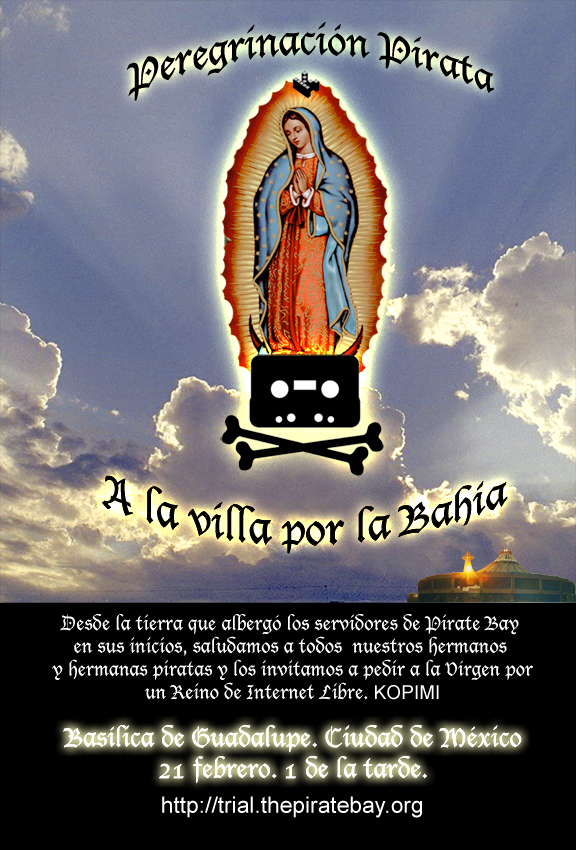 From the land that saw the Pirate Bay servers born, we salute all our pirates brothers and sisters and invite you to join us to share the joy of freeing and sharing information.
Mexican Pirates will gather to pilgrim on Saturday February 21st at 1pm (Mexico City time) to the Basilica of Our Lady of Guadalupe, to pray for a free internet, against copyright and to honour file-sharing, in support of the Pirate Bay during their upcoming Spectrial.
Candles and Pirate Flags will be available to light up and offer inside the venue.
Bring some data love to share!
En español aquí: